Now with reflection questions – Makes a Great Bible Study and Small Group Title
GOING THROUGH HELL to get to HEAVEN by Dr. Scot Hodkiewicz – Christian Personal Growth, Spiritual Growth, Christian Self-Help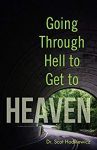 Rating:

Title: Going Through Hell to Get to HeavenAuthor(s): Dr. Scot HodkiewiczGenre(s): Christian Personal Growth, Christian Self- Help, Spiritual GrowthPublisher: KiCam Projects (2019)Buy the book now at:

AmazonAuthor's Website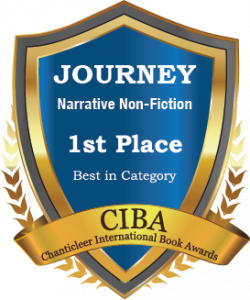 Scot Hodkiewicz thought he had his life planned out to the last detail, but a few seconds of horror on the highway would change everything.
Award-winning author Hodkiewicz was a veterinarian with a beautiful wife, Mona, who participated in his practice, three children, two dogs, and a vacation cottage. They were all returning from some seasonal maintenance to that cottage one Sunday morning when a drunk driver crossed the median and rammed into their car.
Hodkiewicz passed out almost instantly from the pain of the impact. His wife Mona was also knocked unconscious, leaving their oldest child, ten-year-old Alexa, to help the EMT team gain entry to the car. The children were miraculously the least inured; they and their mother were rushed to the nearest hospital while Scot had to be extracted with the "Jaws of Life" and air-lifted by one of the many "angels" the family encountered in this time of life-threatening peril.
The author sustained the worst injuries from the accident, with a crushed leg that would eventually lead to dependence, for a time, on painkilling meds. As he notes: "Within a few seconds, we had gone from a normal, healthy family traveling with hundreds of other cars down the highway to a mangled mess of broken and battered bodies." Little did they know at the time, worse was to come.
In the ensuing weeks and months, the family became more attached to their church and spiritual practice. This link to God, in Scot's case, almost a conversational connection, would become even more vital when they found that there was more trouble ahead.
Their struggle with the various diagnoses, hopes, false hopes, and deceptive despair remarkably brought a new kind of shared strength. When Mona learned that the crash injuries were just the start of her struggles, she took to heart what her husband had been telling her. She began to personalize the idea that everything that happened was part of God's plan. The accident itself, world-shattering as it was at the time, was a blessing in disguise and how God chose to reveal His true plan for them; a plan that was so much better than their own.
Now Hodkiewicz avows that he has become more diligent in watching after sick animals and is, in general, more charitable toward his fellow humans. After their church gifted the family food until they were able to take care of their own needs, he followed their example, giving money and other assistance to those he encountered in need. Even Alexa, now in her teens, felt this impulse, involving the family in mission trips.
Hodkiewicz writes with singular conviction and self-abnegating humor that gradually reveals his faith in God's plans for true happiness in place of his own schemes for worldly success. His medical acumen provides the reader with a wealth of detailed information about the injuries that he and his wife sustained, and his sense of justice allows him to acknowledge that the person from whom he learned most in all this terrible trauma was the man who so carelessly drank, got behind the wheel, and nearly destroyed five lives.
Going Through Hell to Get to Heaven is a memoir about love that moves from one person to another in the form of grace, and about a family that came to see the actions of ordinary people as angelic and divinely purposed. The ordeal and subsequent blessings that Scot and Mona have experienced can, hopefully, inspire others.
Going Through Hell to Get to Heaven by Dr. Scot Hodkiewicz won 1st Place in the CIBA 2017 Journey Awards for Narrative Non-Fiction.